A leading global software company reported triple growth of desktop-as-a-service (DaaS) projects in just the first quarter of 2020. Gartner forecasts that the number of users for DaaS will grow by over 150% between 2020 and 2023.
One of the major reasons behind this growth will be the need to set up cost-effective secure remote working spaces for organizations embracing the benefits of distributed work.
Historically, DaaS was often considered an IT cost-saving measure for organizations — a business case that failed 80% of the time. However, the pandemic brought a simple and compelling need: Organizations needed to keep working but with staff at home and using a range of devices. DaaS provided a secure and scalable solution.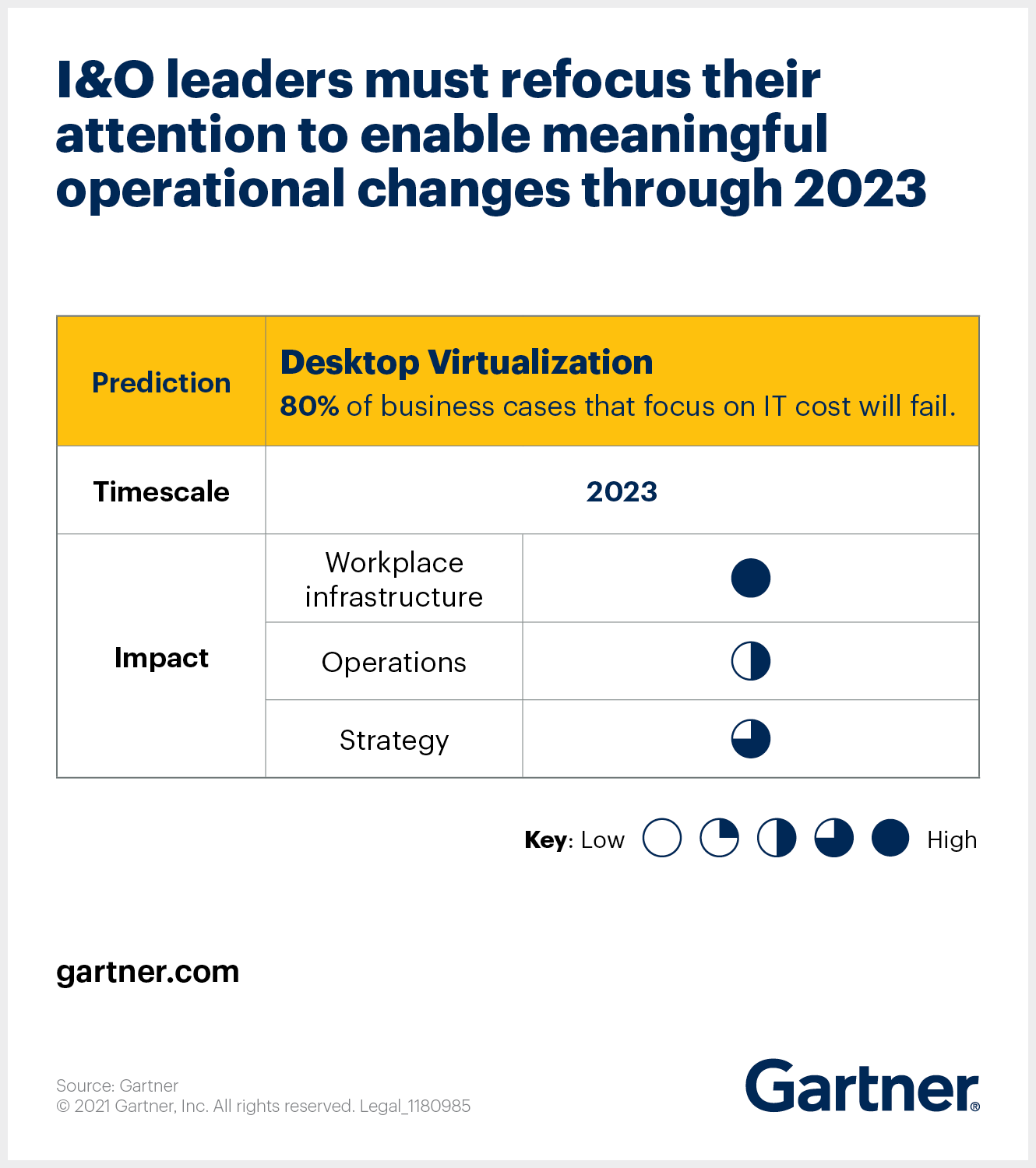 Both the cost of implementing virtual desktops and the expected total cost of ownership (TCO) are relatively high. DaaS moves the cost from capital expenditures (capex) to operational expenditures (opex), which further increases the cost.
To continue a successful DaaS project, I&O leaders need to:
Identify the right audience. Segment the user base by job function and location to correctly identify candidate use cases for desktop virtualization and application virtualization.
Focus on security. Minimize and reduce attack surfaces and optimize the management of highly distributed endpoints by prioritizing thin-client architectures for desk-based workers.
Extend use of DaaS beyond business continuity. Improve the onboarding process by using desktop virtualization to increase the speed and lower the cost of onboarding workers.
2021 Top Priorities for Infrastructure & Operations Leaders
Emerging trends, expected challenges and next steps for I&O leaders in 2021
Download eBook