Data and analytics leaders know that data and platform capabilities and the correct application of data and AI skills deliver successful AI applications. However, the majority of organizations miss the critical collaboration required across data management and AI disciplines when organizing these roles.
Only 1 in 10 organizations are able to get 75% or more of their AI model prototypes into production, according to the Gartner AI in Organizations Survey. The survey also revealed that several barriers prevent organizations from successfully moving AI applications beyond prototypes.
Read more: 5 Habits of Organizations With Successful AI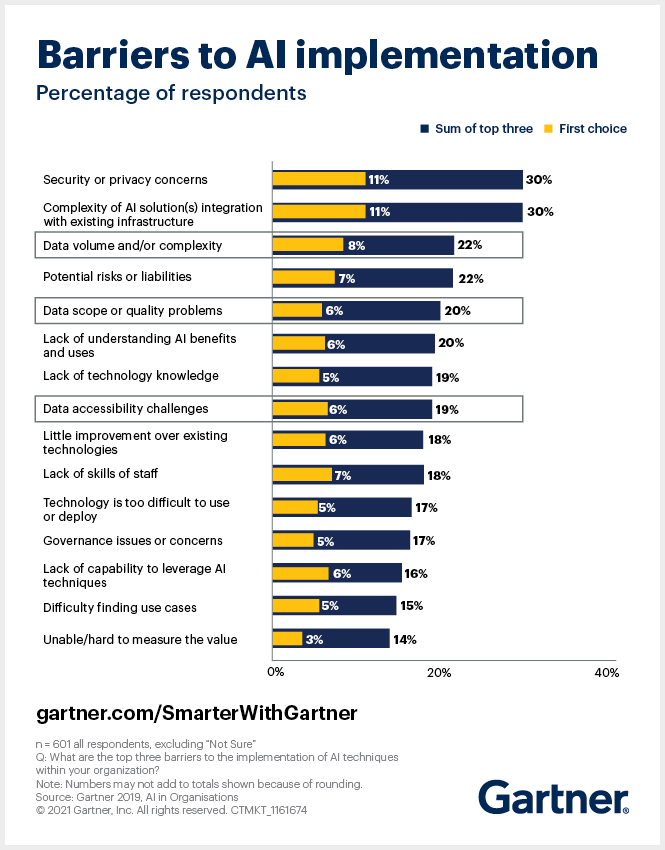 The survey revealed data dependency as a high barrier for operational AI. To mitigate this key dependency, data and analytics leaders must establish interdisciplinary practices across data management and AI.
Address AI operationalization by developing three operations management competencies: ModelOps, DataOps and DevOps practices.
ModelOps is at the core of an organization's AI strategy. It converges various AI artifacts, platforms and solutions, while ensuring scalability and governance of the AI models. It aims to eliminate internal friction between teams by sharing accountability and responsibility.
DataOps improves the flow of data to points of consumption in the business. It operationalizes data pipelines and workflow orchestration to specific consumer use cases. DataOps acts as a lever for organizational change to steer behavior and enable agility.
DevOps is a customer-value-driven approach to deliver solutions using agile methods, collaboration and automation. DevOps implementations seek to continually improve the flow of work by removing constraints with the intent of improving the delivery of customer value as a result.