A Gartner survey of global executives at the end of January showed that 52% said their organization would return to "normal" in the third or fourth quarter of 2021, but that was down from 62% just six weeks before.
Read more: Are Vaccine Passports the Route to a Faster Postpandemic Recovery?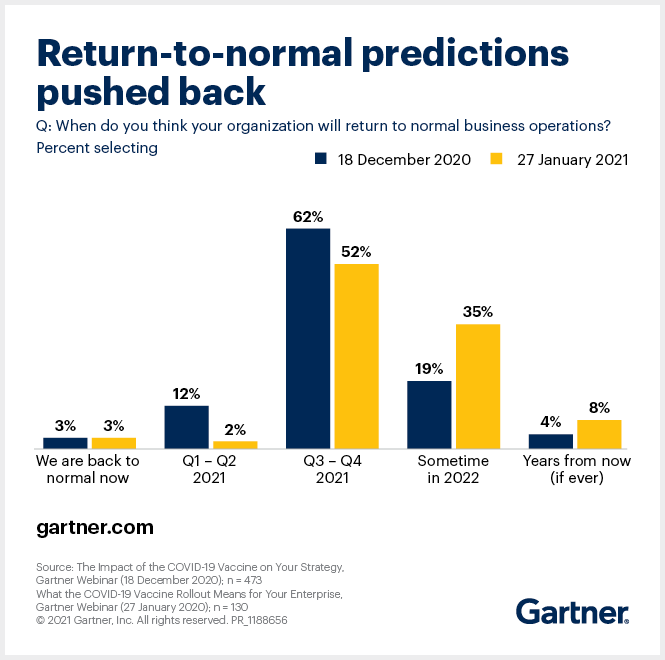 The reality is that many business leaders are still unsure what the future looks like. Gartner surveys of global executives in December 2020 and January 2021 show:
There was a 10 percentage point drop in leaders predicting "normal" would begin in the first half of 2021 —with an additional 10 percentage point drop of those anticipating the second half.
There was a 16 percentage point rise in those predicting "normal" will return sometime in 2022, with a 4 percentage point rise in those saying it will be years from now (if ever.)
Among 130 global enterprise leaders surveyed, just 30% said their organization is definitely including vaccine issues in their overall strategic planning, and another 30% responded that it's likely that the vaccine will be a consideration.
Attend webinar: 2021 Gartner Predictions for the Future of Hybrid Work
5 Resources for HR Leaders in a New Role
Unlock our complimentary CHRO-diagnostic, guide for your first 100 days and more.
Download Collection