Each year, Gartner analysts research the supply chains of hundreds of companies — and not just for their financial performance. We look at what peer organizations say and how these companies score on key activities such as environmental, social and corporate governance (ESG). The top performers offer valuable lessons in supply chain excellence.
Get Report: The Gartner Supply Chain Top 25 for 2021
After a year in which supply chains had to demonstrate unprecedented levels of agility and flexibility to rise to the challenges of the pandemic and other macroeconomic factors, we found that today's differentiated supply chains go beyond just efficient logistics; they deliver on their organization's purpose by:
Understanding customer value
Investing in technology that drives resilience, agility and innovation
Promoting innovation and celebrating successes against ESG targets
Lessons learned from these top supply chain companies point to the following best practices:
Use the emerging strength and current focus on your supply chain to not only drive "green" and people-related programs, but also to secure marketing budget to fund these initiatives and be part of the value proposition to customers and investors.
Transform your supply chain to support new customer value propositions by building capabilities to enable "as-a-service" business models as well as business customer and consumer composable solutions.
Evolve your transformation journey to become "digital first" by using technology to enable more seamless customer experiences and more automated and insightful decisions in supply and product management at scale.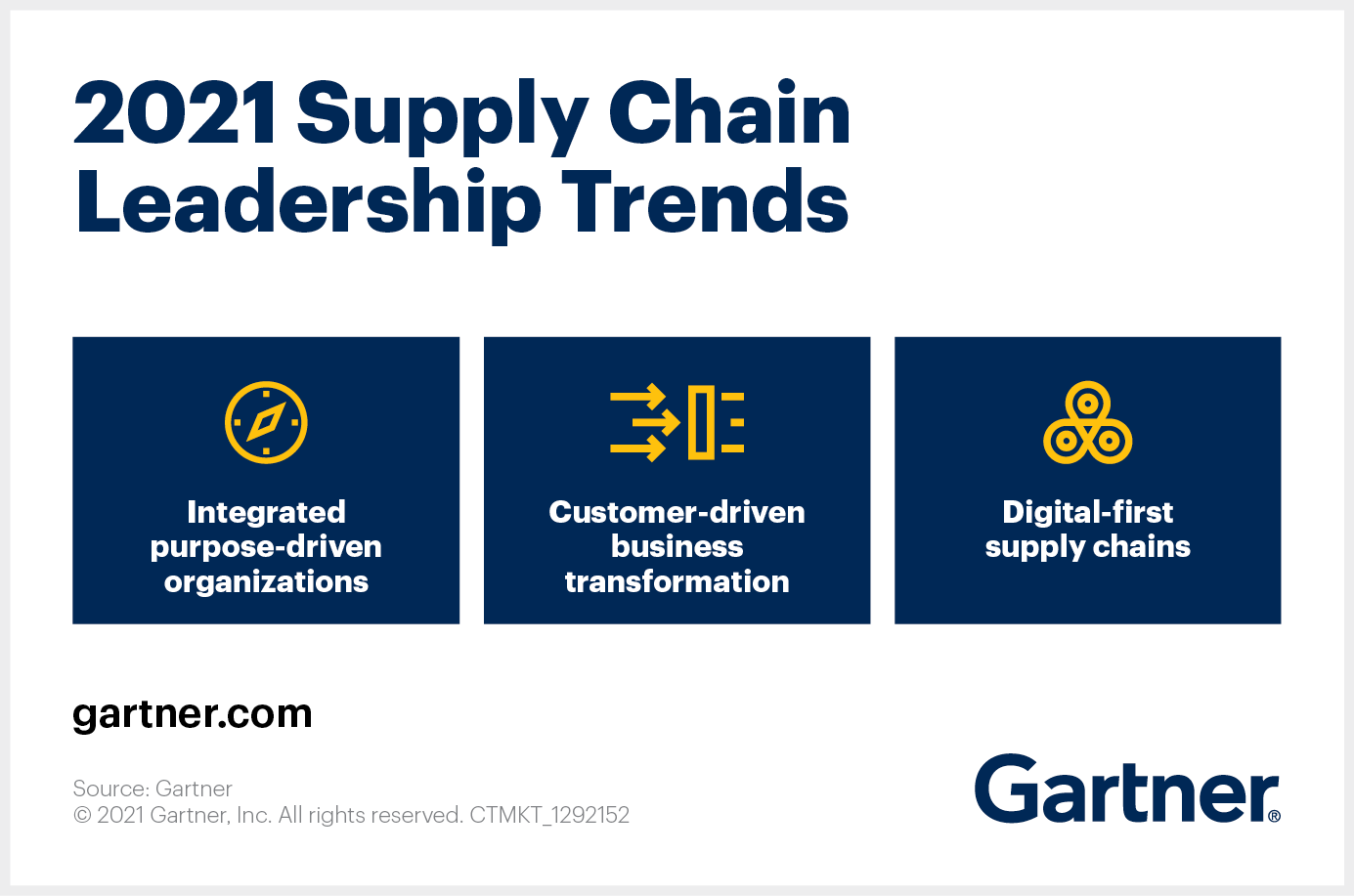 Recognizing sustained supply chain excellence
We are now celebrating the 17th edition of the Gartner Supply Chain Top 25 that spotlights an impressive lineup of leaders, including a diverse set of four new entrants and new supply chain best practices to share. With organizations continuing to deal with the effects of COVID-19 on their businesses, resiliency and agility capabilities became essential to survival. Our ranking highlights companies that possess these strategies and other differentiating capabilities.
Since 2015, we've also been acknowledging "Masters" to recognize sustained supply chain excellence. To be considered Masters, companies must have attained top-five composite scores for at least seven out of the past 10 years. All of last year's Masters — Amazon, Apple, P&G, McDonald's and Unilever —- qualified for the category this year, too. During times of disruption, these companies continue to lead by example and provide advanced lessons for the supply chain community.
Cisco Systems scored the top spot for the second consecutive year, followed by Colgate-Palmolive, Johnson & Johnson, Schneider Electric and Nestlé. Four new companies joined this year's list: Dell Technologies, Pfizer, General Mills and Bristol Myers Squibb.
Strong revenue growth, strength in environmental, social and governance (ESG) initiatives, and recognition of leadership in the community opinion polls drove Cisco to the top spot for the second consecutive year. Cisco's agility helped the company prioritize video conferencing and critical infrastructure capabilities for hospitals and vaccine research.
The Gartner Top 25 Supply Chain Companies for 2021
Apart from peer opinions and Gartner opinion, the rankings are based on scores on key attributes such as ESG, three-year weight return on physical assets (ROPA), and revenue growth and inventory turns (2020 cost of goods sold/2020 quarterly average inventory). Below is the list of Top 25 companies, along with their composite scores: